Description
✔ Compatible addition with all other modifications including performance tunes
✔ Connects to your Battery

Introducing the Raizin performance voltage stabilizer. State of the art electronic voltage regulation technology! Increase your vehicles overall performance with less than 20 minutes. Comes complete with 3 piece ground wires plus the 2 attached to the chip. Ground your vehicle properly and improve its electrical system to the chassis. Includes all installation hardware and manual, made in Japan.
Helps Increases torque at low and middle speeds

Stabilizes idling

Helps Improve engine response

Increases headlight brightness and dimming

Helps Improve fuel economy

Improves battery life

Improves bass sound with less dimming on bass notes
Voltage stabilizer in combination with supplementary earth improves electrical efficiency.
Raizin brings you not only ideal electrical efficiency and voltage supply stabilization, but with our original circuitry design and our special noise reduction condenser you can enjoy diminished noise and lessened high-frequency impedance.



Save Up To 5% On Fuel!

Increase Horsepower Up To 7% more hp!

Easy to install - Takes Less Than 20 Minutes!

Fits All Makes And Models Of Cars And Trucks!

Works On Carburetor And Fuel Injected Engines!

For Gasoline And Diesel Engines!

FAQ:
How hard is it to install?
Very easy! We even include a video showing you the installation on a Toyota. Please scroll down.
Why don't manufactures install similar products on their from factory?
Our product has many years of engineering and research involved. Auto manufactures do not include this type of modules with vehicles because it increases vehicle cost. At even $40 extra cost to the manufacture, this could mean millions in a production cost a year.
What are the extra wires for?
These are ground wires provided to be installed on various places in our engine bay, to increase the ground contact to your chassis. Many vehicles older than 5 years can start developing rust and corrosion on the wires connecting the alternator to the chassis. Included are 5 wires which can be used to make more contact points. More ground contact points, means smoother power delivery.
How does module compare with other performance chips?
This product improves overall vehicles performance by tackling a different area. It works at the source of what many problems lie in vehicles. Your whole vehicle is an electronic device, from stereo, to spark plugs to headlights. By providing the best voltage to these devices, they can operate to their maximum potential.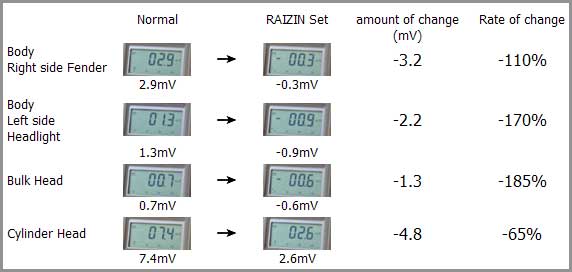 Installation:
Your kit comes complete with instructions. Connection to battery is required, some battery's maybe in the trunk. Please watch below video which demonstrates connection.
View All
Close