Description
Check Engine Scanner OBD2 ELM327 reader
Compatible with Android / PC with Bluetooth
Lifetime Warranty
Free Fast Shipping
Easy to use to diagnose your vehicle engine for codes or view live data from the computer.
Simply plug it under your dash on a North American vehicle 1996+
Perfect for "Check Engine" light issues caused by bad sensors, misfires, spark plugs and emission controls
Will not reset airbag lights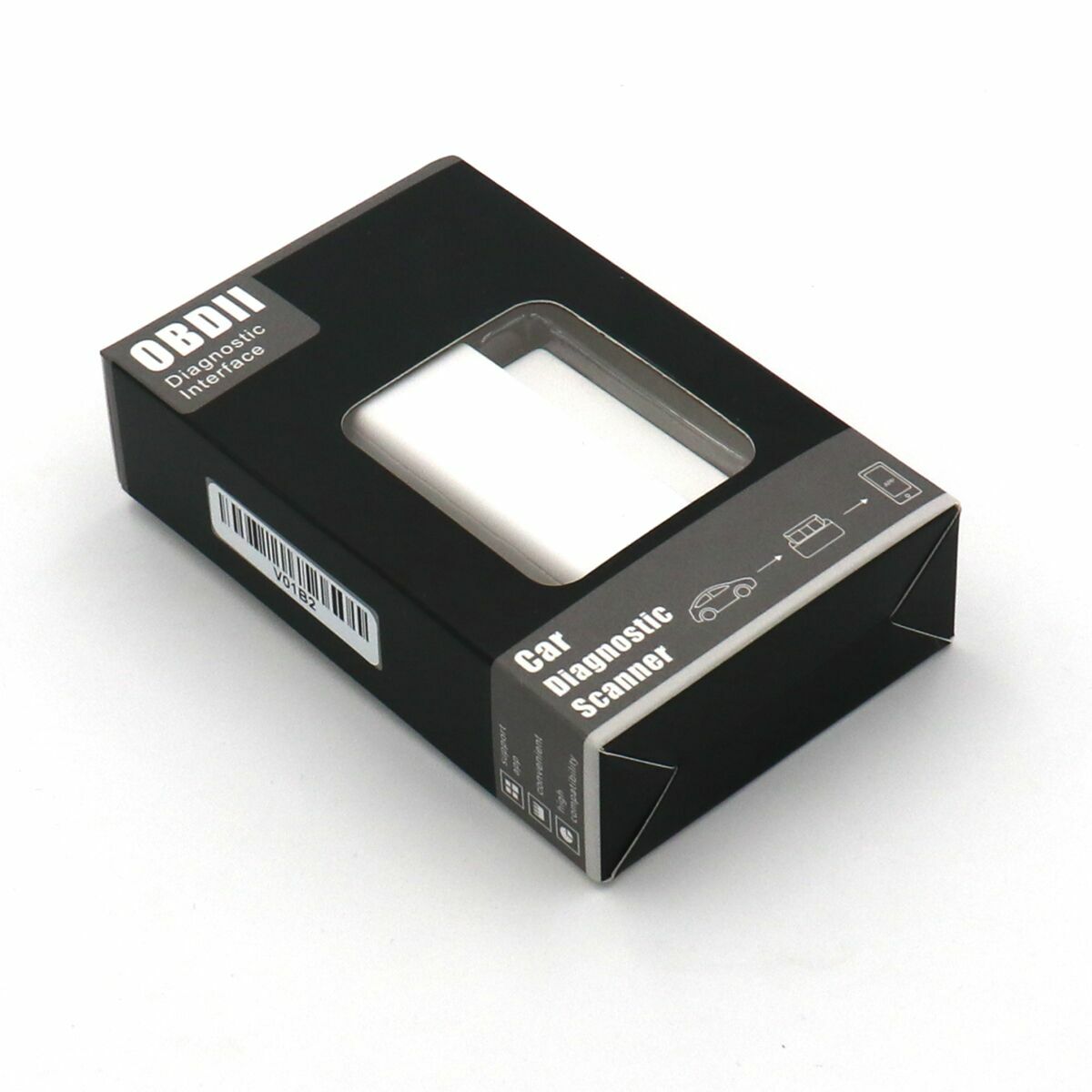 Supports OBDII protocols:
SAE J1850 PWM (41.6Kbaud), SAE J1850 VPW (10.4Kbaud), ISO9141-2 (5 baud init, 10.4Kbaud), ISO14230-4 KWP (5 baud init, 10.4 Kbaud), ISO14230-4 KWP (fast init, 10.4 Kbaud), ISO15765-4 CAN (11bit ID, 500 Kbaud), ISO15765-4 CAN (29bit ID, 500 Kbaud), ISO15765-4 CAN (11bit ID, 250 Kbaud), ISO15765-4 CAN (29bit ID, 250 Kbaud), SAE J1939 CAN (29bit ID, 250 Kbaud), USER1 CAN (11 bit ID, 125 Kbaud), USER2 CAN (11 bit ID, 50 kbaud)
Display Information depending on what application your using and features of your cars computer
1. Read Check Engine Codes
2. Scan + Clear Codes
3. Record Data Logging with APP
4. Export Data, Display Real
5. Time Sensor Data
6. Engine RPM
7. Coolant Temp
8. Oil PSI
9. Throttle Position
10. Calculate Load Value
11. Fuel System Status
12. Vehicle Speed
13. Short and Long Term Fuel Trim
14. Intake Manifold PSI
15. Timing Advance
16. Intake Air Temp
17. Air Flow Rate
18. Absolute Throttle Position
19. Oxygen Sensor Voltages/ associated ST Fuel Trims
20. Fuel System Status
21. Fuel PSI
Will not work with Diesel vehicles
Will not work with some international vehicles 1996-2001, 1996+ USA vehicles had to have an OBD2 connection
Installation:
1. Locate your OBD2 port. This is usually under the drivers dash. Check owners manual or YouTube
2. Activate Bluetooth on your phone and make a connection.
3. Download application Torque for your android phone to use the product in your car with your phone. Get the app free from your app store on your phone.
Some APP's you can consider:
TOPDON AutoMate (Android/iPhone/Windows) *Not Free
Torque (Android) *Has Free Version
DashCommand (Android/iPhone/Windows)
OBD Fusion (Android/iPhone)
OBD Auto Doctor (Android/iPhone/Windows)
OBD Car Doctor (Android/iPhone)

Here is a quick video that shows you how to use the product:
https://www.youtube.com/watch?v=e5JV497ZynA
Read diagnostic trouble codes, both generic and manufacturer-specific, and display their meaning.
Clear trouble codes and turn off the MIL.
It supports OBD-II protocols and is dispatched with a number of compatible programs.
OBD-II Software for ELM327 is a free program that allows you to use your PC and a hardware interface to get the information from your car's computer.
Display current sensor data, including:
View All
Close